I visited SAS Service Partner - A Scandinavian Airline owned Flight Catering Company in London Heathrow, Gatwick and Frankfurt from 07th to 12th September 1992. The visit was planned in less than two weeks as there were some issues that needed immediate flight kitchen audit and actions. 
I travelled to  Heathrow on Emirates A300-600 aircraft on the 07th September and stayed over-night at Forte Crest Hotel near the Airport. The next day, I visited SAS Flight Kitchen in Hatton Cross. Our Account Manager was a young lady by the name of Sharon Weinman and she took me around the Flight Kitchen. After that we sat down and discussed Cabin Crew Voyage Report comments we had received and agreed on corrective actions pertaining to catering. I also did a quick stock count of randomly selected items and not too sure the findings were very impressive.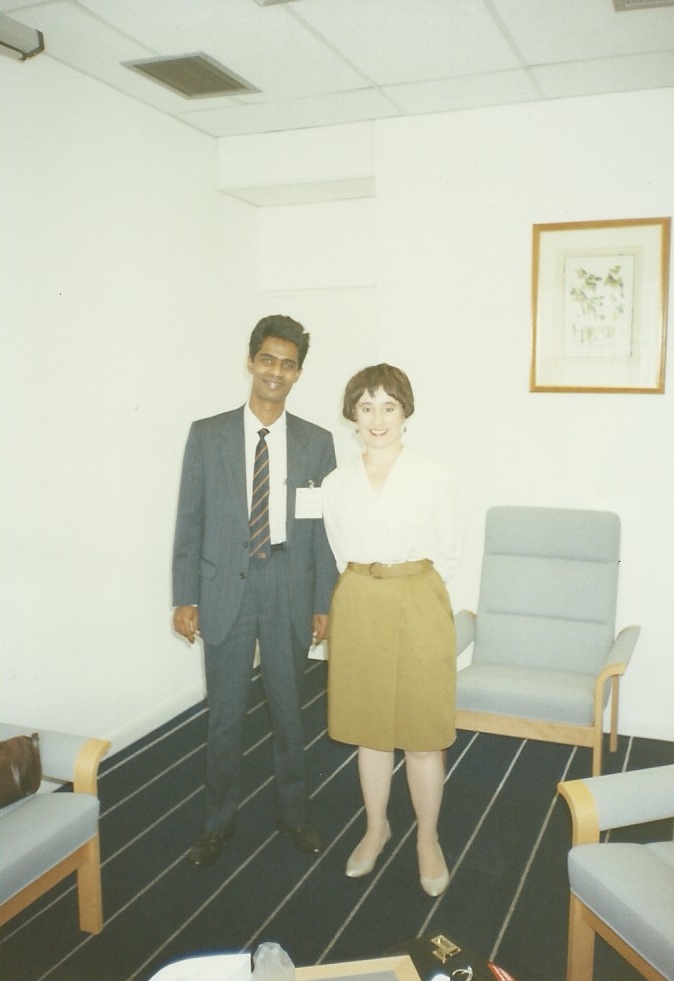 I'm with Sharon Weinman
My next stop was in Gatwick and I was met by Tony Wells, the Account Manager at SAS Service Partners. Tony and I knew each other only by telexes and it gave me an opportunity to put a face to the name! I also met Collin Munn, whom I guess Tony's boss in Sales & Marketing Department at SAS. I followed the same work routine similar to SAS Kitchen in Heathrow, discussing Cabin Crew Voyage Reports  and also random stock count.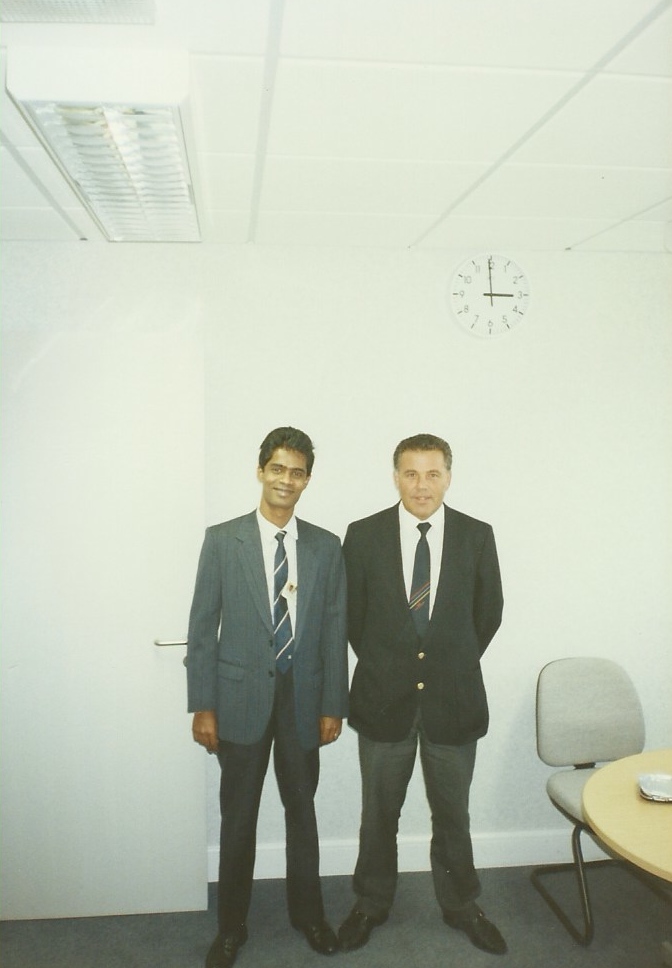 Tony Wells and myself 
My stay in Gatwick was at Forte Crest at the Airport located very close to the North Terminal. After long days work and checking in to the hotel, I spent the evening with my good friend Krishan Perera. Krishan was  the Station Officer for Air Lanka in London-Heathrow; but he lived in Crawely with his family. 
My other friend Sumuk Warnasuriya was also working with Krishan at Air Lanka station office as a Flight Operations Dispatcher on a posting.
.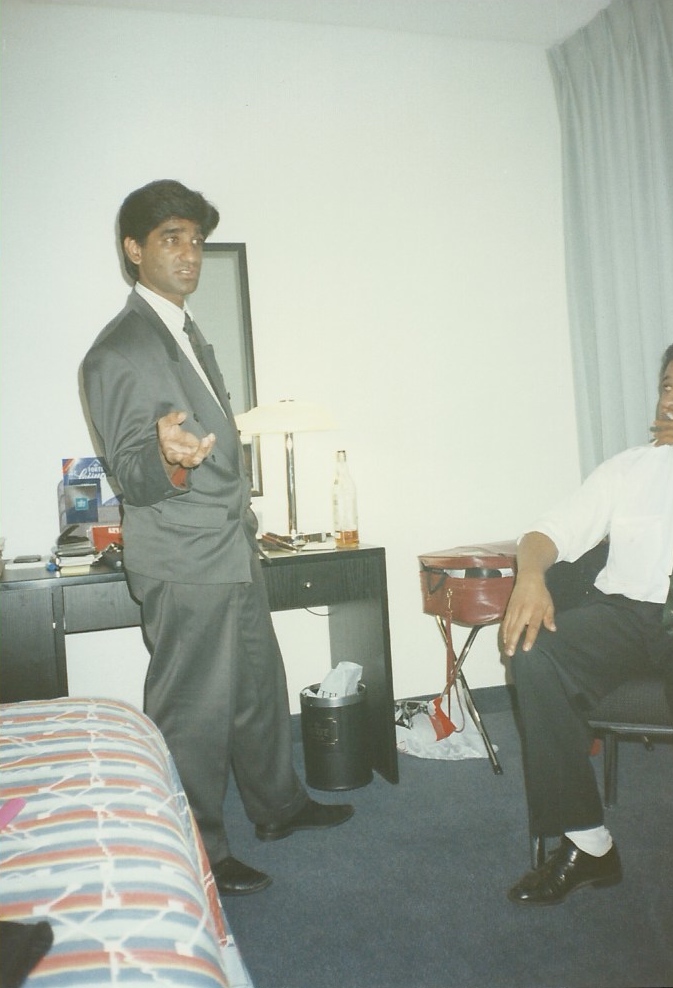 Krishan in Action in my Room.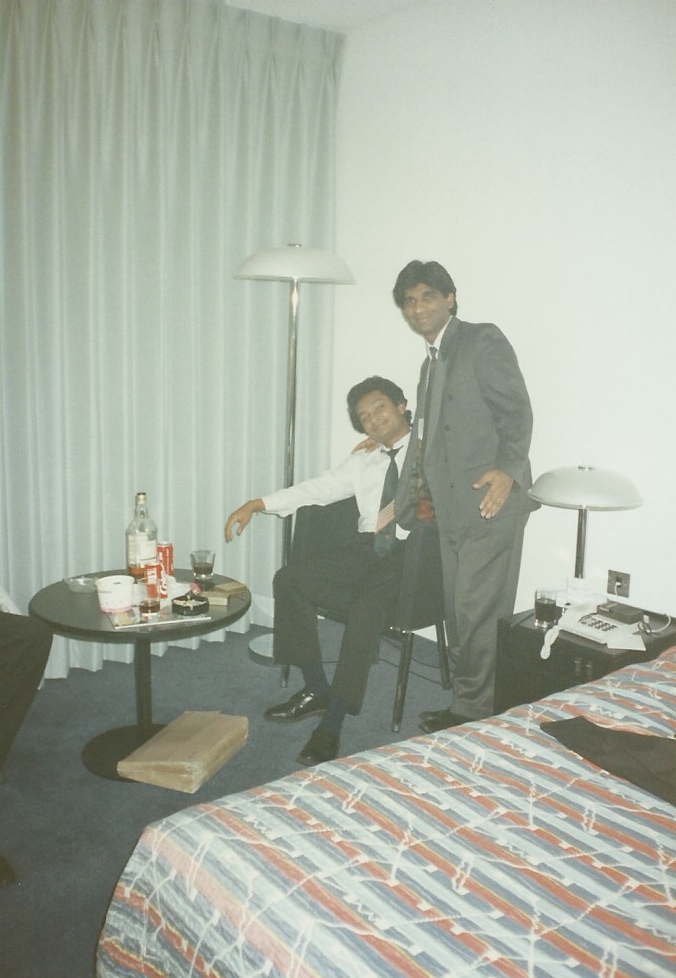 Sumuk & Krishan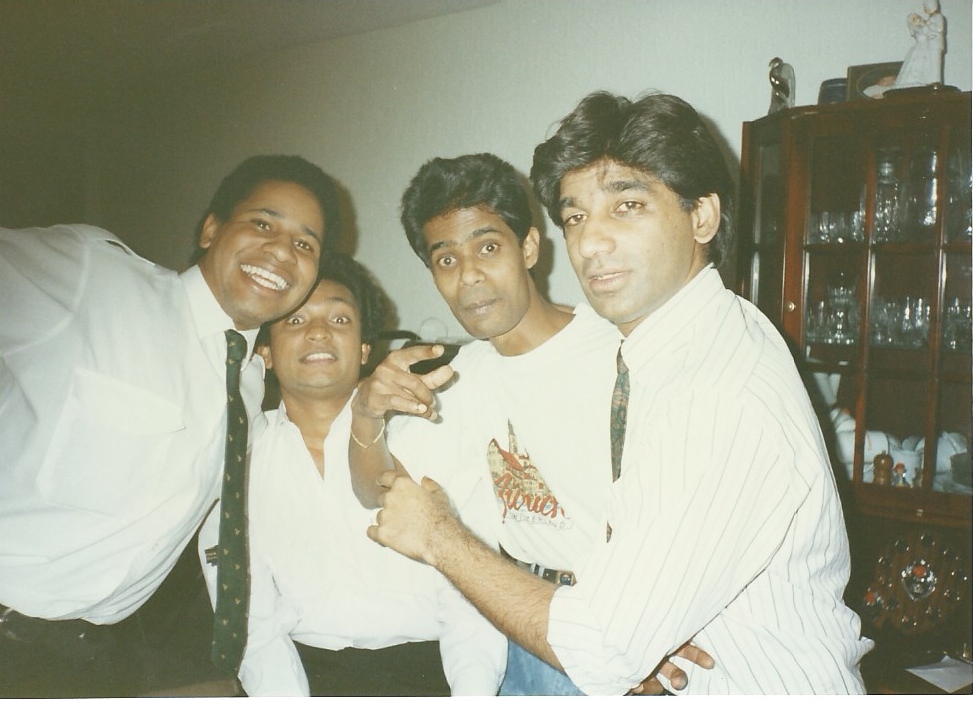 Boys are Boys - At Krishan's Home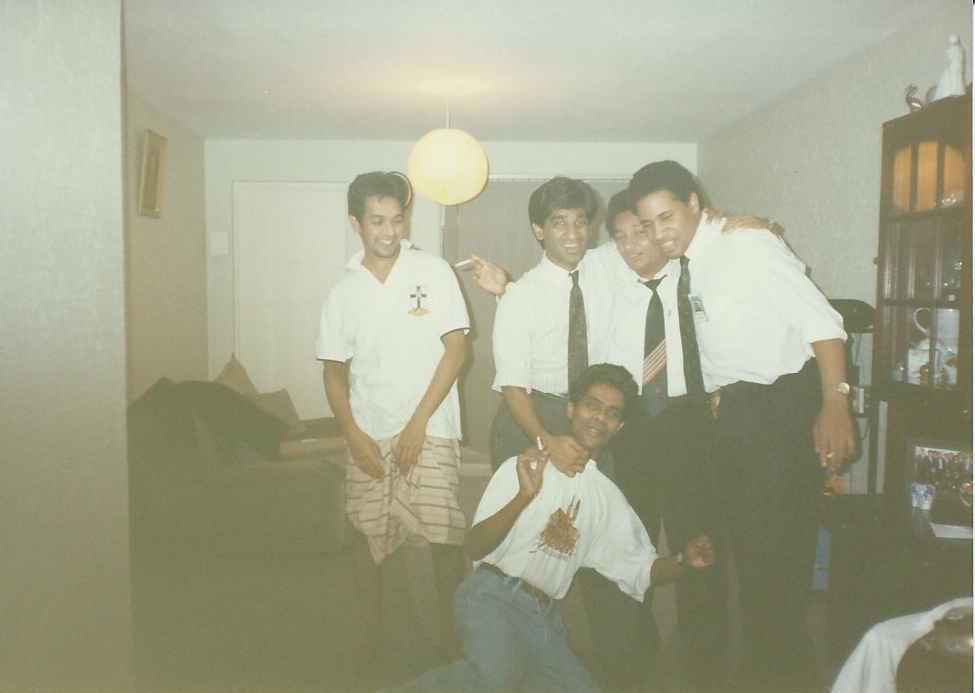 I think the guy in sarong was Krishan's wife's brother.
I was meeting both Krishan and Sumuk, after a long time, since when I was leaving Air Lanka in 1991, both Krishan and Sumuk had already moved to the UK. So we had lots to catch up over a few drinks at Krishan's place.