This post is back dated to the exact date this event took place. Though I'm writing this on July 14th,2017, our friend Nishantha 1 whom Ajith 2 and I visited in August 2009, is no more with us. Nishantha left this world quite unfortunately in July 2015 while he was on vacation in Sri Lanka. Ironically, he died just the day before he was supposed to return back to AUH.
Nishantha was known to me for more than 3 decades, since I first met him at Air Lanka 3. He has mostly been very quiet gentleman and a kind person. When I first moved to DXB, I also shared an apartment with him and his family. Later, my wife also joined with me to live there.
May he attain supreme bliss of nibbana!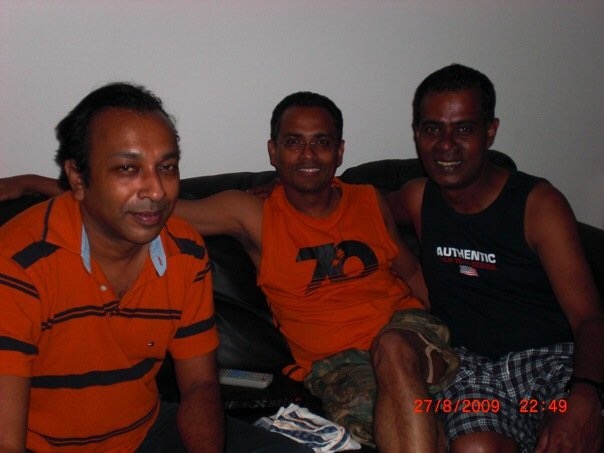 ---
seated on left

seated in the middle

Now known as Srilankan Airlines